This is a simple widget plugin to display the contents of a text file within a sidebar widget.
There are only two configuration options, both accessed via the widget control panel:
Title: Display a Title – if you don't want a title, don't enter one.
Filename: The full path to the text file. Only text will be displayed.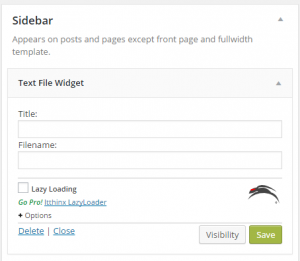 This plugin is no longer supported.
There will be no updates to this plugin.