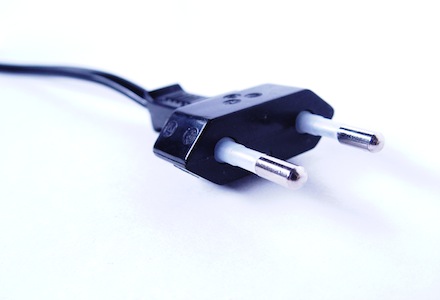 By
q292u
Why Use Plugins?
WordPress is immensely powerful straight out of the box, but it's possible to add pretty much ANY functionality you want, and it's usually for free.
OUR Favourites
This is a list of the TOP Plugins we use at q292u.com. Others may not agree.
They are in no particular order.
Right Now..
This is an UPDATED version of an updated version of an earlier post. There are SIGNIFICANT changes, as WordPress is such a moving target.
Here's The List:
AKISMET
ESSENTIAL anti-spam system. Free to non-commercial users.
Filters out unwanted (spam) comments automatically, and provides stats on what it's doing. ESSENTIAL.
WORDPRESS SEO (YOAST)
We now use this in preference to All-In-One-SEO-PACK. Allows us to tailor in-post SEO far better. Also handles Sitemaps. ESSENTIAL
BETTER WP SECURITY
Plugs all the holes we could find. Also handles backups. Excellent! ESSENTIAL
ADROTATE
Handles advertising on your site. Very comprehensive. Individual ads are created and then made into groups. You can then position the groups as widgets, in posts and on pages. Ads have start and end dates, and tracking can be switched on or off. Better than maxbannerads. ** The latest version has had features removed due to a "premium" version. Avoid this version. STRONGLY RECOMMENDED
WP AUTO TAGGER
Automatically adds relevant tags to your posts as you create them, based on post content. It'll find tags you hadn't thought of. STRONGLY RECOMMENDED.
AUTO POST THUMBNAIL
Automatically sets the "Featured Image" attribute of the post, based on the content. STRONGLY RECOMMENDED
HYPERCACHE
Excellent caching plugin, creates static version of all your posts and pages as they are created. Far better than SUPERCACHE. ESSENTIAL if you use a lot of plugins, or have a lot of visitors.
Get the "Clear Cache" Button plugin as well.
EXCLUDE FROM NAVIGATION
Some themes automatically add all pages to navigation menus. This is how to stop it. Adds a checkbox in the editor. ESSENTIAL.
SMART 404
Attempts to redirect 404 errors to relevant pages based on search query, and URL requested. Reduces bounce-rates. ESSENTIAL
Google Analytics (YOAST)
This adds Google Analytics tracking code to all your pages and posts, so you can keep tabs on everything. You need an analytics account. ESSENTIAL.
YARRP (Yet Another Related POsts Plugin)
Thsi is the best of it's kind- Adds related posts links to your posts. Essential for internal links. ESSENTIAL
STOP SPAMMERS REGISTRATION
Blocks spammers from ever registering. Uses blacklists, etc so they can't post. Nice. STRONGLY RECOMMENDED
COVERT SOCIAL CONTENT
We use this instead of FEEDWORDPRESS, due to performance issues. NOT FREE!
Strongly Recommended
COVERT SOCIAL BUZZ
Generates Likes/Tweets/etc. Not Free. Strongly Recommended.
WP SOCIAL POPUP
Pops up Social Links on accessing the site. Generates Likes/Tweets/etc. Strongly Recommended.
SOCIAL LOCKER (FREE Version)
Excellent! – Locks up content until the user tweets, likes, g+1 or whatever. STRONGLY RECOMMENDED.